Adult Tennis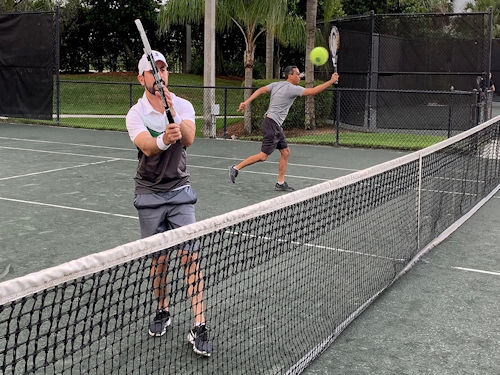 Lee County Community Tennis Association offers a variety of programs for adult players. Private or group lessons, adult clinics, adult local and USTA leagues, tournament and round robins are available. Bring a friend and set up your own game when you have time!
Team/League Membership form to schedule team matches on Lee County Public Parks.  Click HERE.
USTA Leagues - for Lee/Charlotte Counties, contact Janet Choisnet, Choisnet@ustaflorida.com.
Lee County Tennis - USTA Florida
PLAYERS NEEDED - USTA Fall Leagues (Men, Women, Mixed), evenings & weekends (3.0, 3.5, 4.0).  Questions? - email TeamTennis_sw@icoud.com
2023 Lesson/Clinic Fee Schedule - Click here
LCCTA Team Membership form - Click here